Sme čoraz chorľavejší. Čo s tým?
Ako začínajúci akupunkturista som sa bol pozrieť na operáciu, pri ktorej znecitlivenie – anestézia bola uskutočnená akupunktúrnymi ihlami dráždenými slabým elektrickým prúdom. Pri operácii ležal pacient na operačnom stole a hovoril s operatérom. Neprejavoval žiadne známky bolesti. V literatúre čítame o mnohých stovkách takýchto operácií uskutočňovaných v Číne. Aj nás presviedčajú o pôsobení akupunktúry, ktoré si nedokážeme dosť dobre vysvetliť, ale ktorá má netušené možnosti...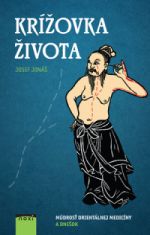 Aj o tomto je legendárna Krížovka života, ktorá práve vyšla v slovenčine. V Česku zaznamenala neuveriteľný úspech, predalo sa už pol milióna kusov a stále sa dotláča. Pre mnohých ľudí bola doslova bleskom z neba. "Moje krédo je pomôcť ľuďom, osvietiť ich. Žasli by ste, ako sa dá predchádzať rakovinám, astme, depresiám, chorobám detí..." tvrdí doktor Josef Jonáš.
Polovicu obyvateľov civilizovaného sveta kosia srdcové a cievne choroby, tretinu zhubné nádory. V zostávajúcich niekoľkých percentách sa tiesnia úrazy s infekciami, vrodené choroby, opotrebovanosť vekom, samovraždy, cirhóza pečene, cukrovka a desiatky ďalších chorôb.
"Je nevyhnutné liečiť chorého človeka a nie choroby jednotlivých orgánov. Tak znela jedna z poučiek staročínskeho lekárstva," pripomína uznávaný lekár v knihe Krížovka života. Je potrebné dať ľuďom systém, ktorý by im umožňoval udržiavať si zdravie do značnej miery svojpomocne. Presne o tom je táto kniha.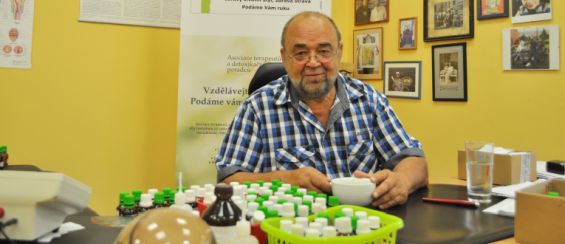 MUDr. Josef JONÁŠ je jedným z najpopulárnejších autorov a zároveň vyhľadávaným praktikom celostnej medicíny. Jeho priekopnícka kniha Krížovka života patrí medzi najžiadanejšie publikácie, ktoré v Československu kedy vyšli.
Je to prvý zakladateľ detoxikačnej metódy v Česku a autor viacerých knižných bestsellerov. S obľubou tvrdí, že základom je porozumenie liečiteľských schopností našich predkov.
"Každý môže byť zdravý.
Kto nie je, môže si za to sám."
MUDr. Josef Jonáš je dnes v Česku úspešná značka. Je autorom množstva kníh, článkov v časopisoch a odbornej literatúre, vystupuje v televízii aj v rádiách. Svoj originálny pohľad na ľudské zdravie aplikuje pri svojej práci s pacientmi, ktorým pomáha odstraňovať ich zdravotné problémy.
Je zakladateľom kontrolovanej detoxikačnej metódy v ČR, naďalej sa venuje jej ďalšiemu vývoju a aj vývoju nových prípravkov a prístrojov, medzi ktoré patrí aj známy detoxikačný a regeneračný prístroj Marion.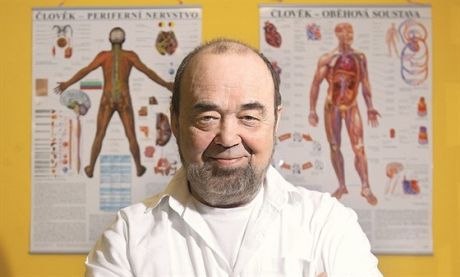 Prečítajte si úryvok z knihy Krížovka života:
Medicína nikdy nestačila vyriešiť všetky zdravotné problémy ľudstva. Ľudia túžili objaviť v prírode sily vedúce k odstráneniu chorôb. Opakovane a vytrvalo po celé veky sa vracali k potravinám ako liekom. Zo staroveku sa dochovala okrídlená Hippokratova veta: "Potraviny nech sú vašimi liekmi."
Nebudeme sa smiať a podceňovať výsledky vtedajších lekárov. Pri niektorých chorobách boli lepšie, než k akým sa dopracúvame dnes. Myslím, že to bolo práve v oblasti civilizačných chorôb. Veľa lekárov minulosti sa preslávilo liečením pomocou rôznych diét.
V polovici 19. storočia zomrel Jan Schrot, súčasník známejšieho Priessnitza. Predpisoval svojim pacientom suchú, jednoduchú, celozrnnú stravu, ryžovú kašu, krúpy a proso. Odvodňoval pacientov potením, až u nich vyvolal horúčku. Bol úspešný v liečbe reumatizmu, zápalov, dny, uvoľňovania prebytočných sekrétov, vredov a kožných chorôb.
Jesenický Priessnitz používal obdobnú stravu, ale pacientom naopak predpisoval mohutné pitné kúry. Filozof Sokrates nazval barbarmi tých, ktorí jedli viac než dvakrát denne. Šľachtic Cornáro sa dožil stovky rokov a vo svojej knihe, ktorá bola návodom, ako sa dožiť vysokého veku, prikladá najväčší význam minimálnemu množstvu stravy. Nie viac než 375 g chleba, zeleniny a mäsa.
Americký lekár Tanner sa v roku 1880 pod prísnym dohľadom postil štyridsať dní. Dovtedy bol taký dlhý pôst pokladaný za smrteľný. V priebehu pokusu mu zmizli tráviace problémy, ktorými mnoho rokov trpel.
Rus Selland experimentoval s kurčatami a polovicu z nich nechal občas hladovať. Vyvinuli sa lepšie než skupina kŕmených. Neskôr robil pokusy sám na sebe a napísal, že hladovanie privodilo zvrat v stave jeho nervovej sústavy.
Škót Keit, Američan Dewe a Nemec Mayer hladovaním úspešne liečili mnohé dlhotrvajúce choroby. Predovšetkým astmu, migrény, duševné choroby a reumatizmus.
Dr. Walser liečil ovocnými kúrami. Dr. Heig prišiel s teóriou o kyseline močovej a o jej usadzovaní v organizme. Zakazoval jesť potraviny, ktoré obsahujú veľké množstvo kyseliny močovej, predovšetkým mäso, a odporúčal zeleninu, ovos, chlieb, ryžu, mlieko a zemiaky.
Dánska lekárka Nolfi, Airola a W. D. Keley liečili surovou stravou, pričom občas pripúšťali chlieb a enzýmové prípravky. Ich cieľom bolo liečenie najrôznejších chorôb, posledný spomínaný sám sebe vyliečil touto stravou zhubný nádor.
Bircher-Benner videl v rastlinnej strave akumulátory slnečnej energie. Už v roku 1924 uskutočnil pokusy, pri ktorých dokázal nebezpečenstvo veľkej konzumácie mäsa. Odporúčal surovú zeleninu, orechy a celozrnný chlieb. Je propagátorom müsli z ovsených vločiek. Dietológ Kollat prišiel s raňajkami zo surových obilnín.
Max Gerson liečil rakovinu jednoduchou celozrnnou stravou s prídavkom surovej teľacej pečene. Svoje skúsenosti popísal v knihe s päťdesiatimi vyliečenými prípadmi. Američanka Davisová liečila jednoduchou stravou s prídavkom mega dávok vitamínov.
Dr. Rauch, Arewaerland a Raynar-Berg propagovali takzvanú acidobázickú rovnováhu v organizme, to znamená prevahu jedál zásadotvorných nad kyselinotvornými. Aj v súčasnosti existuje mnoho dietológov, aj keď už nie takých populárnych, pretože prísť s niečím novým je veľmi náročné.
Keď preštudujete všetkých štúdie uvedených autorov, ako som to urobil ja, a budete hľadať ich spoločné myšlienky, dôjdeme nepochybne k spoločnému záveru. Všetci odporúčali veľmi málo jedla. Jedlo bolo vždy jednoduché a obsahovalo vo všetkých prípadoch zeleninu, obilniny a orechy. Niektorí z nich zaujímali kritický postoj k mlieku, iní k strukovinám, ďalší boli nekompromisní k mäsu. Jeden pridal vodu, druhý víno, tretí polievanie studenou vodou, ďalší surovú pečeň, enzýmové výťažky či vitamíny. Najpodstatnejšia však bola jednoduchosť a prirodzenosť potravy. V jednom sa tiež všetci zhodovali, v nevhodnosti konzumácie mäsa pre chorých a v podiele mäsa, cukru a bielej múky na rozvoji degeneratívnych chorôb.
Milan Buno, literárny publicista
Pridať komentár
Komentáre