Kniha, ktorá najlepšie chutí s dobrou kávou
Krátke poviedky a príbehy, z ktorých vám môže byť do smiechu alebo do plaču. A tipy, ako sa nezblázniť, keď sa na vás všetko valí. Adela Jasenovcová normálne píše najmä do babských časopisov a webov, no tentoraz napísala knižku pre všetky maminy. S dvoma deťmi, psom a mužom, čo je stále preč, sa dá žiť. Ale ako? Presne o tom je jej zábavná kniha, ktorú si môžete dávať po dúškoch. Vždy medzi kojením, prebaľovaním alebo večer len tak, na lepšiu noc :)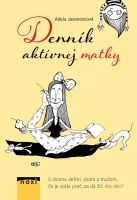 Denník aktívnej matky naozaj najlepšie chutí s dobrou kávou a poriadnym kusom domáceho koláča.
Stúpili ste už v noci na takú tú malú, ale sakra ostrú lego kocku, keď ste sa uprostred noci ponáhľali k dieťaťu, ktoré kričalo, že musí na záchod, aj keď ste správne tušili, že už sa asi netreba ponáhľať, lebo TO už bolo v gatiach?
Ak áno, pri čítaní knižky Denník aktívnej matky sa teda asi až tak nebudete smiať.
Máte radi motivačné citáty, retušované fotky a success stories?
Kúpte si teda inú knihu. Ale potom sa nedozviete, či matka Adela ten maratón zabehne, aj keď pri deťoch a psovi nestíha trénovať. Zbaví sa nadváhy, kvôli ktorej sa neohne na milovanej joge? Nebudete vôbec vedieť, čo všetko ešte nestihne, rozbije, pripečie. Najmä ak jej muž vôbec nepomáha a furt je niekde na bicykli. Úplne vám ujde, čo rozhrýzol zlomyseľný dobrák pes...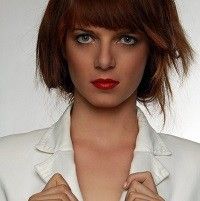 "Vopred vás radšej varujem. Toto je skutočný denník aktívnej matky, v ktorom sa určite nedočítate o sŕkaní latte s dokonalým účesom a mejkapom, ani o tom, ako vyzerať úžasne, keď sa tri noci nevyspíte," upozorňuje Adela Jasenovcová v úvode knihy Denník aktívnej matky.
Dozviete sa tu, že život matky ide ďalej, je plný nepredvídateľných okolností, hoci si občas myslí, že jej ušla posledná električka.
Dočítate sa, že detský svet je perfiš, ak sa hýbete, realizujete a robíte veci, ktoré vás bavia.
"Ak na toto nie ste pripravení, s láskou vám radím, rýchlo túto knihu zahoďte do kúta, poskáčte pri splne na ľavej nohe, držte si pravé ucho a trikrát si odpľujte. Alebo spravte stojku na hlave, život hore nohami je niekedy dosť iný. Ľahko sa vám môže stať aj to, že pocítite náhle nutkanie ísť si zabehať alebo dať si nohu za hlavu, hoci ste to nikdy predtým neskúsili."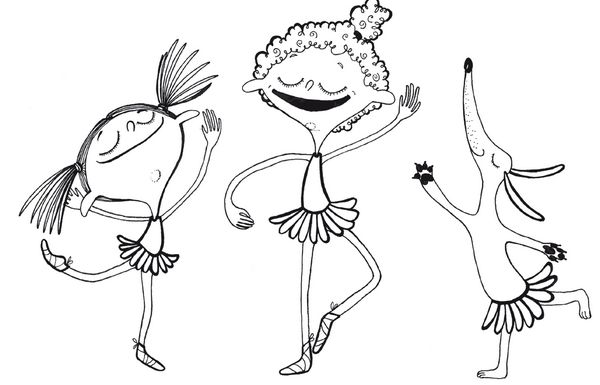 Prečítajte si úryvok z knihy Denník aktívnej matky:
AKO UDRŽAŤ DIEŤA AKTÍVNE
Možno to znie ako absolútna samozrejmosť, ale všimla som si, že deti rady opakujú. To je ale prevratná novinka, však? Opakujú všetko, čo vidia. Najmä doma.
1. Ak chcete, aby dieťa nekukalo na telku, tak ju prosto vypnite alebo dajte preč. Ak sa vám zdá, že príliš veľa času trávi pri tablete, nastavte budík a dajte mu jasne najavo, že časové znamenie ohlásilo koniec. Naše deti nás vidia športovať. Veľa chodíme spolu von, na prechádzky do prírody so psom, a nie je im čudné, že idem večer von a vraciam sa spotená a šťastná, aj keď trochu smrdím.
2. Zoberte ich so sebou. Toto leto sme spolu skákali gumu. Ukázala som im, kam chodím cvičiť jogu, kam do posilky, zobrala som ich behať. Šport a pohyb berú odjakživa ako pevnú súčasť našej rodiny. Nehovoriac o tom, že aj tatino chodí trénovať.
3. Skúste viacero alternatív. Ponuka je pestrá. Nie všetky deti baví jednostranné zameranie. Ak im nejde tanec, skúste atletický krúžok, prípadne loptové hry. Jumping je tiež skvelý. Zdá sa vám, že sú z nich drevá? Ale kdeže! Iba ste nevyčerpali všetky možnosti.
4. Motivujte ich kamošmi. Nahovorte aj deti od susedov, veď spoločne je to omnoho väčšia zábava.
No a pokiaľ neprejavujú záujem o šport, záleží na tom, ako trávia popoludní voľný čas. Ak behajú po ihrisku a naháňajú sa, kreslia kriedou, lozia po preliezačkách alebo spievajú, je všetko v najlepšom poriadku. A možno vás prekvapia a budú hrať výborne na trombóne!
Milan Buno, 10.2.2018
Pridať komentár
Komentáre